SERVICES
Freight Forwarding
Seeluft India Pvt. Ltd. has a well-established global freight and trade network, offering a single-source solution to manage and transport goods. With an extensive team of experts supervising operations, Seeluft India offers the best fit solutions with its unparalleled access to its vast agent network of air, ocean, rail or road transport facilities, all of which provides its customers with faster and wider access to vital markets globally.

What's more is that, with the large volumes it handles, Seeluft India Pvt. Ltd is able to offer its customers extremely competitive freight rates across multiple locations.

Seeluft India Pvt. Ltd offers services which include all pre/post-shipment formalities, custom clearance of containerized, bulk, break-bulk and Project cargo.

Value added services such as ex-works pick-up and door-to-door delivery, duty paid deliveries to the worldwide destinations and port-to-port delivery are also our expertise.
Our Unique Selling Prepositions are:
Single Negotiable Documents.
Door to Door Service
Ability to offer customized solutions based on individual customer requirements.
Range of services that cover every aspect of supply chain solution
Wide international network of partners to expedite cargo movement.
Excellent relationships with shipping lines to achieve priority shipping.
Documentation Support System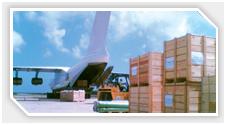 With an excellent network of operators who are available 24/7/365, we promise a timely and cost effective delivery of goods to the desired destination.

Seeluft India global airline partnerships offer lowest - price, transit time, fixed allocations and lift capacity of carriers in each major trade lane and their ability to add efficiency to our clients' supply chain management.
Worldwide Consolidation Services
Cargo pick up from warehouse of the shipper
Expediting / Vendor Management
Export clearance at the country of origin.
Import clearance of cargo at the port of discharge.
Export packing in-house.
Documentation specialists.
Safe handling of General cargo.
Door-to-Door Services.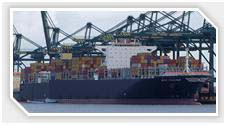 We provide a full array of ocean freight forwarding services right from door to door pick up, and managing shipping documents.

Being an efficient international ocean freight forwarder, we provide comprehensive services to almost all seaport locations worldwide.

Our experienced associates are trained to guide you through the complexities of international shipping. We offer tailored programs to meet our clients' full container load (FCL) and less than container load (LCL) requirements and transportation cost objectives.
Our customized services include:
Consolidation of Cargo.
Less-than-container-load (LCL) Consolidation.
Multimodal Transportation by Sea/Air/Road.
Dry or liquid bulk shipments.
International Freight Forwarding.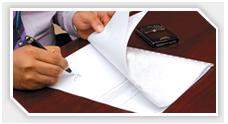 Our services include:
Import customs Clearance i.e. HSN classification, rate of duty, , processing the customs clearance, assessment, customs examination and obtaining customs out of charge and arranging dispatch, delivery to the destination.

Export customs clearance i.e. Preparation of documents for classification for drawback, DEPB or DEEC, receipt of goods, measurement, weighing, marking, labeling processing customs clearance, customs examination and obtaining customs out charge and handling over to carriers.
Also:
Documentation for custom clearance
Carting / Receiving Goods
Examination of Shipments
Registration of the contract with customs for the project clearance.
Custom clearance of the import cargo at the port of entry.
Port handling.
Reconciliation of the contract after completion of import.
Port handling and arranging bonded warehouse as and when required by the client.
Providing suggestion to the customer on documentation of purchase order, contract, invoice and packing list to make the document compatible with the Indian customs for appropriate classification in customs for minimum duty and easy clearance.
Suggestion for effective packing for economic handling and safety.
Handling of stuffing & de-stuffing at Ports, ICD's and Customers warehouse.
The customs clearance and delivery of ship spares is one of our core activities, which is why we have set up a department of specialist people to handle this time-sensitive cargo.

SEELUFT has earned the reputation in the business for its speedy, reliable and efficient clearances and deliveries of urgent ship spares. Many major ship owners, ship management companies, ship builders and manufacturers trust SEELUFT to get their goods delivered to the vessel in time.

Whether it is a critical spare part delivery or simply a case of meeting a delivery deadline, SEELUFT offers pre-clearance of imported merchandise. Air and sea freight consignments of spares that are marked as spares "in transit" are delivered directly to the vessel after clearance.

We also have an infrastructure set up for the forwarding of landed goods from vessels. Arrangements can be made for air or ocean freight of landed spares to destinations all over the world.